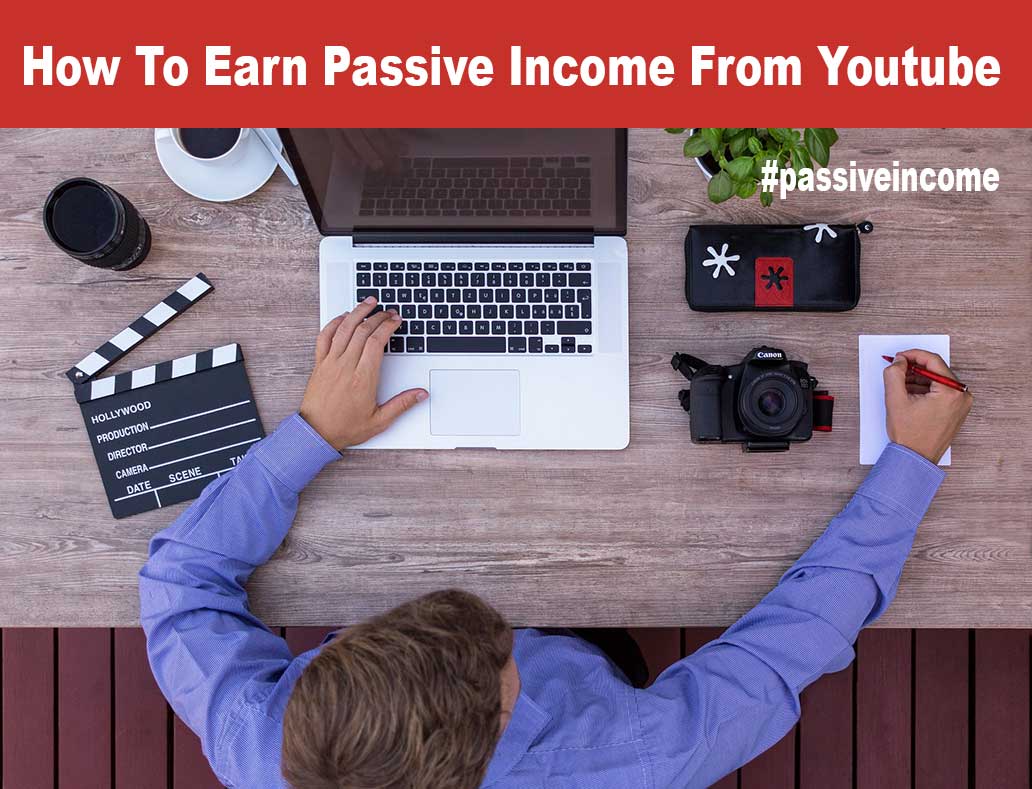 Youtube is a great platform for creating passive income where you do not need an upfront investment to get started. However, earning an income requires an investment of time and effort.
You can do work now and make money for months or even years off that work.
How Do People Earn Money From Youtube Videos?
The next biggest search engine after Google is actually Youtube. People go to Youtube to watch an assortment of content created by content creators.
Content creators or aka Youtubers upload their videos to their channels and promote them. Eligible creators and videos will earn a commission based on the number of ad impressions shown.
In reference to how to earn money from attention, your content needs to add some sort of value to the viewer, it needs to be at least informative or entertaining.
The more videos uploaded, the more potentials views, and the more opportunities for passive income to be generated.
What Do I Need To Know To Get Started?
As with everything you need to start small first. There is no rushing of the process. Youtube is not a get-rich-quick scheme.
Growing your channel will take some dedication and the right strategy.
Signing up is easy, sign up for a google account.
Login to Youtube
Customize your channel.
Identify the right niche for you
Come up with a sustainable strategy such as schedule for the regular posting of videos
Grow and promote your channel
Become eligible for the Youtube Partner Program
When Do I Become Eligible For The Youtube Partner Program
When you have grown your subscribers to 1000 and having more than 4000 hours total watch time on your channel for 12 months, then you will then be eligible for the Youtube Partner Program. You can then be able to sign up for Google Adsense or link an existing Google Adsense account.
You can then enable the monetizing of your videos and start earning passive income.
How Many Views Do I Need To Earn $10, $100, $1000?
Google Adsense on average pays $0.01 to $03 per view.
$10 you need at least 1000 views on $0.01
$100 you need at least 10000 views on $0.01
$1000 you need at least 10000 views on $0.01
The sample screenshot below earns $0.008 per view. 5900 views translate to $51.23.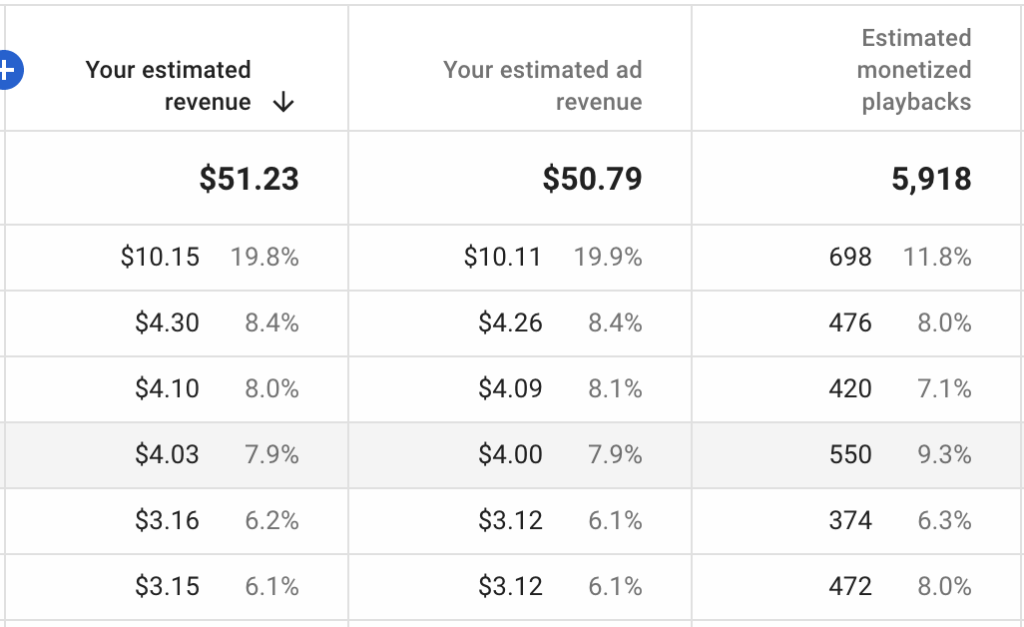 There is an awesome calculator you can use from influencemarketing for checking how much you can make as per the number of views.
How Do I Get Paid?
The Youtube Partner Program runs on top of Google Adsense. Once you've hit the default threshold of $100 earnings. Adjust the threshold as per your preference. You can have the money deposited to your bank account via wire transfer.
What Can Be My Niche?
Few simple questions to ask yourself.
What are the things I like doing during my spare time? What are my hobbies? What am I obsessed with or passionate about?
Who wouldn't want to turn their passion into paychecks, especially one that has the potential to give you passive income?
Instead of consuming content, contribute and create content that might be valuable or entertaining to others.
What Other Opportunities Are Available To Earn On Youtube?
After you get a decent following, further opportunities will soon show and some you can eventually start. Some of which are:
Attract sponsorship and get paid to promote their product
Sell your own merch or product
With the traffic, you can direct users to visit affiliates and get commission
If you like this post and want to be updated with the latest tips, do please sign up for my newsletter.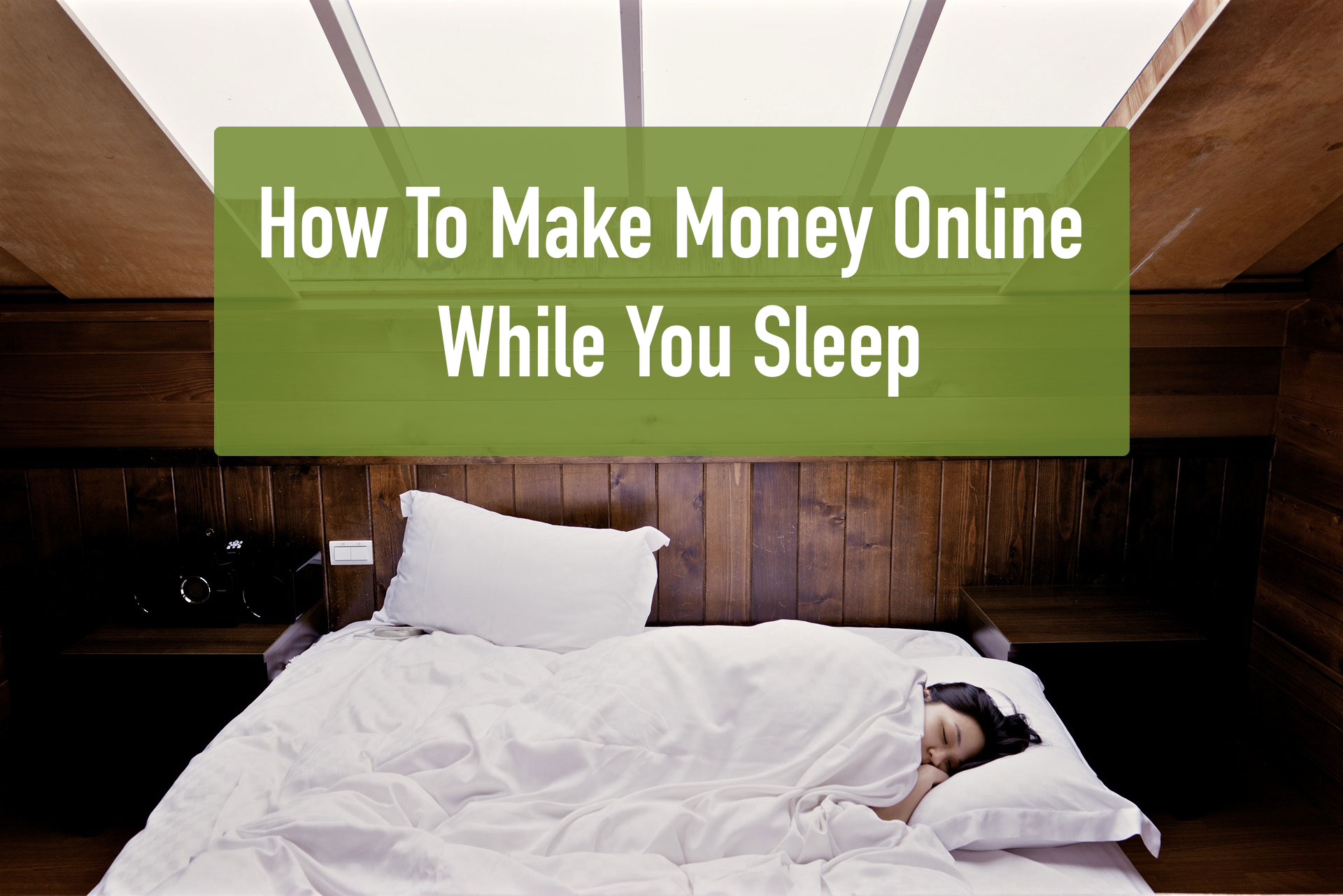 It feels good waking up after a good sleep, reaching for your phone to shut off the alarm, and excited to start the day. Your excitement comes from knowing that overnight income was generated.

"If you don't find a way to make money while you sleep, you will work until you die." Warren Buffet
There are 3 general ways of making money online.
Offering your services
Selling a product
Attention from content
Why Offering Your Services Cannot Be A Source Of Passive Income?
When you are a skilled professional, people will pay you money for your services. But there is only a limited amount of time you can offer your services for – 40hours a week or stretched to 80 hours is overkill.
You are basically trading time for money. This method cannot be scaled thus cannot be a source of passive income.
What Is Passive Income?
Passive income is money earned from a business or asset without actively participating in the process.
Passive income has a get rich quick tone to it, but don't be fooled. There is a lot of upfront work that needs to be invested.
This is what having passive income is all about. Income that goes beyond trading your time for money. It's how you detach your ability to earn from the limited time that you have in a day.
How Do I Start?
As with everything, you need to start small and you need to be consistent- always keeping the end goal in mind. When your passive income exceeds your expenses, then financial freedom is attained.
Evaluate yourself with this these basic questions
What do you want?
Is there something that there is a need or a demand for that you've identified?
What skills are you willing to learn? Will you enjoy learning it?
What Products Can I Start Building?
Before thinking of what product to build, ask yourself what value the product adds in general. Why would people want to buy your product and what purpose does it serve.
The below example covers digital products that are not tied to any inventory and doesn't require shipping or logistics. Making the barrier of building product entry low.
Information Products

Write an ebook and sell them on Amazon
Create courses for a topic and sell them on Udemy, Skillshare or Coursera

Digital Artworks

Create digital tracks and sell them on …
Create digital artworks, photography, videos and sell them on Adobe
Sell merch with your artworks on Amazon Merch

Build Mobile Apps
Build Website Templates and Plugins
All of this needs upfront work, but it would keep you earning passive income as long as people find value for your product.
What If I Don't Know How To Create A Product?
Then answer is to use affiliate marketing to build passive income. This is when you do not own the product but you are referring people to buy that product created by someone else. When a person you referred buys that product you get a commission.
Amazon Affiliate is one of the most famous ones.
If there is a product that you like using, try searching if they have a referral program.
How Do I Earn Passive Income From Attention From Content?
To earn passive income from the content, your content needs to be valuable. It can be a tip, advice, free resource, tutorials, etc. The more good quality content you put the more attention it gets.
This content can be published on a website or blog, shared on a mailing list or on shared on social media like twitter, facebook and instagram.
In general, the more views or traffic it receives, the more chances it can be monetized.
Build a decent following of people that trust you.
Companies can pay you to promote their product if you have a decent following. The more views, likes or reach your social media post generated, the more you would earn.
In the case of Youtube, if you have your channel monetized. The more views your video gets, the more earnings you receive.
With the attention you get from your content, you can direct your users to your products or affiliate products.
So, What To Do Next?
Now that you got an overview of what passive income is and how it can earn you money while you sleep, now is the time to hit that subscribe form on the bottom of this page.
I'll be covering more topics on different types of passive incomes and hopefully, one that tickles your fancy and gets you all riled up and excited.